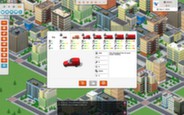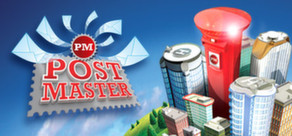 Can you take control of a mail distribution company where your business will need to adapt to a growing city? Will you be able to handle the pressure of new delivery opportunities or are other delivery businesses step in to pick up the slack and impact your profit margin.
Release Date: Mar 7, 2014
Watch HD video
April 17th, 2014
Post Master's First Update is Now Available!
Post Master has received its first update. The following changes have been made:
Vehicle afternoon shifts changed to 12:00 - 18:00

Day skips now occur at 19:00

Minor Bugfixes to both PC and Mac versions
Add Post Master to your or a friend's Steam Library today!
Visit us at
http://www.mergegames.com/
Be sure to check out
http://www.excalibur-publishing.com/
too for more great games!
Remember to follow us for great giveaways and updates!
Facebook
Twitter
Google+
0 comments
Read more
About the Game
Can you take control of a mail distribution company where your business will need to adapt to a growing city? Will you be able to handle the pressure of new delivery opportunities or are other delivery businesses step in to pick up the slack and impact your profit margin.
In Excalibur's Post Master you'll start out with a single post office, supplying pick-up and delivery services for a small area of the city. To maintain an excellent service you'll need to hire workers to sort mail, contract security guards to protect your offices from robberies while also purchasing new vehicles to pick up and deliver mail.
Once you've settled into your first office, you'll need to look to the future of your company and determine the best plan of action to expand your services. Will you look to provide the best mail distribution system but supply a small area, or are you looking to conquer the city with several offices and a vast fleet of vehicles.
In order to maintain your claim on postal services for parts of the city, you're going to need to remain competitive. With a rival business looking to take a cut of the services there are methods of attack to remain the superior mail distribution business. You can carefully plan your delivery routes to make your average delivery time faster than anyone else, or you could lower the prices of your services to remain the cheapest.
Features of Post Master:
An ever growing city that changes frequently

Hire staff and purchase personnel

Set the duties and route of each vehicle

Purchase objects for your garage and offices

Hire security guards to prevent post office robbery

Invest in new offices to expand the reach of your services

Adjust the prices of your services, do you want to charge a fortune or undercut your competitors?
PC System Requirements
Minimum:


OS: Windows XP (SP3)/Vista/7/8

Processor: Dual core CPU 2.4 GHz

Memory: 2 GB RAM

Graphics: Dedicated graphics card with 256 MB memory

DirectX: Version 9.0

Hard Drive: 500 MB available space

Sound Card: DirectX 9 compatible sound
Mac System Requirements
Minimum:


OS: Mac Os 10.7

Processor: Dual core 2.4 GHz

Memory: 2 GB RAM

Graphics: Dedicated graphics card with 256 MB memory (GeForce 7600 GT-class equivalent or better)

Hard Drive: 500 MB available space

Sound Card: DirectX 9 compatible sound
Merge Games Ltd. All rights reserved. 2014
Excalibur Publishing Ltd. All rights reserved. 2014
Helpful customer reviews
46 of 67 people (69%) found this review helpful
391 products in account
1 review
4.5 hrs on record
The potential is there, but the implementation is very lacking. The UI is very clunky, and the game is at once very micro-mangement intensive while making it hard to actually monitor status and figure out what needs to be done. Feels unpolished.
37 of 56 people (66%) found this review helpful
172 products in account
5 reviews
5.3 hrs on record
Wanna see the game in action before trying? Check out my let's play here:
http://www.youtube.com/watch?v=mfy7-Lciww8
The good:
- Detailed, clear and colorful isometric graphics.
- Nice background sounds and music (the menu theme is very catchy and the bonus package song can get your adrenaline pumping).
- Smooth glitch free gameplay and rather easy to learn user interface.
- Lots of graphs to get info about your post offices etc.
The bad:
- Lacks the replayability and addictiveness of the tycoon game genre classics like Transport Tycoon and RollerCoaster Tycoon.
- General lack of content like maps, scenarios and things to do/build.
- All the bonus package missions are basically the same with just slight variations in reward, time and location.
- No way to enlarge post offices even though the post queue fault tooltip in the competition statistics window suggests it.
- No combined finances view, all the graphs are just listed separately in one long list.
- No useful messages about things like postboxes or vehicles being full or queues building up at post office desks.
The ugly:
- No keyboard shortcuts. Not even to move the camera (your mouse hand will do ALL the work).
- The game has almost no animations. The only things that move are your vehicles. Other than them zooming around, the cities are very static. While the detailed buildings in them look great, something like traffic or weather effects would have been great. The countryside is even worse with only one type of tree scattered around. Bodies of water, fields, hills etc. would have made the map look much more interesting.
Improvement suggestions:
- The UI could use improvements such as buttons to jump between post offices quickly.
- A real-time daily finances window with a column of incomes and expensed on the left and a row of days on the top.
- Missions/bonus packages could vary more and have faces and stories behind them (like in the game Cities in Motion). For example being asked to deliver a huge amount of packages for Santa Claus because his reindeer got sick.
- Evening shift option should be available for all tasks. Ability to hire sorters for a separate evening shift.
- More vehicle colors to choose from, more vehicles types, walking postman option, mail sorting machines.
- More varied road network design, more detailed countryside, specific scenario maps, scenario/map editor.
- Color gradients or colors changing from green to yellow to orange to red for things like the post boxes when they get gradually filled up.
- More random events that affect your vehicles and business in various ways. For example road works, traffic jams/accidents, bad weather, natural disasters, terrorist attacks, aliens, recessions etc.
- Ability to copy route, shift and schedule orders from existing vehicles to new ones.
- More zoom levels, sound effects and animation.
- Multiplayer
- For Post Master 2, license the game engine used in Cities in Motion 1 or 2 and replace busses, trams etc. with post vehicles and passengers types with mail types.
There's a lot of potential in this game and room for improvement, so I hope the developers aren't done working on it yet. If you like old-school isometric tycoon games like I do and don't mind the ugly parts listed above, then give it a go. If you're easily bored, prefer 3D or are new to tycoon games, try something better instead.
9 of 9 people (100%) found this review helpful
3 products in account
1 review
4.8 hrs on record
I'm a huge fan of these type of games. I've spent hours and hours playing Transport Tycoon, Railroad Tycoon, Industry Giant, and city builders like SimCity, Caesar, and Pharaoh. Unfortunately, it's been quite a few years since a good one has come along, so I was happy to see Post Master and gave it a try!

I tried it for several hours, and although it is addictive, the game experience doesn't change. Basically, you're doing the same thing from the beginning. Yes you can buy new offices and expand your business, but running a 2-office business is the same as running 10 offices. You open the office, select your vehicles, plan their tasks and routes, and then try to keep an eye on volume of mail being handled.

This game has a lot of room for improvement, and I truly hope the developers will delve into it further to create a more in-depth experience. It's a nice game, but I do believe this has the potential to become more than that!

My suggestions:
-Allow to upgrade existing post offices.
-Allow to skip to end of day.
-Get a daily status report with details about income and expenses. How much money do you actually make from letters and packages? How much do you spend on maintenance, fuel, paychecks?
-Better and more detailed graphs. It is very hard to see the big picture here.
-Efficiency report for each vehicle, are they actually making money? Is the vehicle too big or too small for the actual volume of mail, or is it making too many or not enough trips to handle their cargo?
-The ability to upgrade a vehicle, to make it faster or expand the cargo space.
-Distribution centers where mail gets sorted.

And I'd love to see the game develop over time, like unlocking things, seeing the city expand, adding more elements to the game:
-Trains, airplanes and boats to deliver your mail
-Adding more different types of mail, unlocking over time, requiring to build specialty buildings and/or vehicles.
Examples: international letters and packages (in combination with trains and airplanes), magazines, advertisement, catalogs, extra heavy packages, fragile packages, and maybe even love letters, christmas cards, birthday cards, party invitations (Yes I know those are realisticly not treated as seperate mail, but I'd love to see more elements in this game)
-In-game companies that ship items using your (or the competitor's) services. For example bookstores, game stores, clothing shops. Business can expand, shrink, or even go broke depending on how their deliveries are being handled.
-A feature from Transport Tycoon: being able to donate funds to a city, so the city will expand, improve infrastructure, allow new businesses to develop etc.

And please, add a campaign or scenario maps!
17 of 24 people (71%) found this review helpful
300 products in account
3 reviews
6.9 hrs on record
Post Master is an intriquing game. You have the ability to run your own privately ran post service much of the likes of UPS and FedEx. You start out in a medium sized post office in a small commercial city and you're trying your best to get your mail service up and running by getting workers for your post office, a fleet of vehicles, and their routes assigned. The game starts out slow though as you're only running a limited amount of routes and trying to invest in infastructure to increase your mail coverage of the local area. It's quite enjoyable. I haven't played much as of yet though I can at least give a brief overview of the features.

You basically micromanage both your post offices keeping track of demand of your business while trying your best to get enough service. You can invest in new vehicles, add amenities to your post offices to keep customers/employees happy, and also hire enough employees such as customer service(front desk workers) and sorters. In the garage, you can choose the vehicles you want to buy but you must first unlock them as well as other things via Bonus Stars which are an alternative currency of sorts which is earned via the Missions system or District Competitions. These bonus stars unlock items to place in your post office, new vehicles, and helps pay for advertising runs. Vehicles though are from bicycles to big trucks with fuel cost, maintence, etc becoming higher but also allowing you to use less vehicles and take in more demand by increase storage capacity of the vehicles.

However, you're also competing against rival companies for a market and coverage. Offer the best coverage, best priced service, and you might be able to conquer a city. On my current playthrough, i'm trying to get a hold of the commercial market in town before moving onto another town entirely. I have my competition on me but i'm currently at the biggest advantage in terms of price and coverage. I've invested alot in infastructure and i'm sitting at at over 60% of the market of the town as mine. Competition is a great feature of any serious business sim or any sim in general as it keeps you on your toes. It means that I must constantly invest in new infastructure in order to keep a hold of the market. It's stressful and fun all at the same time.

The last thing is the graphics and music. The game style reminds me of Sim City, plays a little like Transport Tycoon, but it more focused on mail as being the games title. The music is calming but I wouldn't listen to it for extended play as i'd recommend for any deep sim fan who will spend hours on one game. The game also has very nice ambiance which without music would really bring the world to life. It's the one thing that I like hearing because it makes it feel like a real place. Kind of wish though there was vehicle traffic of general traffic as it would add alot to the game. It's great as is though and if any future updates come then I think i'll put tons of hours into it.

So, if you're into micromanagement, I recommend this game. It's worth the price. Not expensive, not too cheap. You get what you pay for and it's awesome.
9 of 13 people (69%) found this review helpful
136 products in account
1 review
0.9 hrs on record
fastest gameplay speed is so painfully slow that a single day in the simulation takes real-time what seems like a half hour or more. And, after the workday ends, the clock continues to slowly increment instead of switching to the next day. It doesn't have much depth, but I wouldn't mind that as long as I could actually play the game. Instead, it feels like a screensaver after the first ten minutes. Perhaps if the game devs address the speed issue I will play it again, but as of right now it feels unplayable.
Title:
Post Master
Genre:
Casual
,
Indie
,
Simulation
Developer:
Excalibur
Publisher:
Merge Games
Release Date:
Mar 7, 2014
Languages:
| | Interface | Full audio | Subtitles |
| --- | --- | --- | --- |
| English | | | |
| French | | | |
| Italian | | | |
| German | | | |
| Spanish | | | |